Shows
Upcoming Shows:
Dec 15 & 18, 2019:
MERRY CHRISTMAS FROM ANTHÉA 'JEWELS' & THE LADS! Two Festively Fun Gigs!


SUNDAY 15/12 Whole Lotta Love Bar, 524 Lygon St, East Brunswick, 3pm FREE
- With the fabulous *Al's Garage* Gentlemen!
Go to Facebook event page link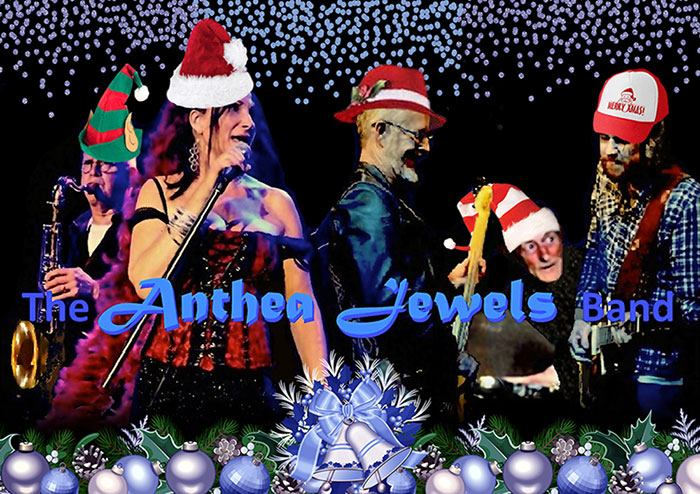 ---

Jan 18 & Feb 22, 2020:

ALL ABOARD!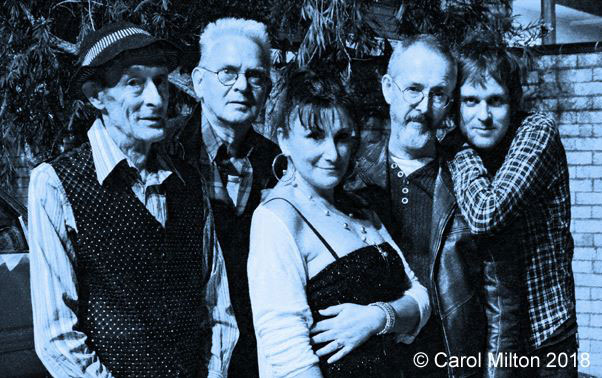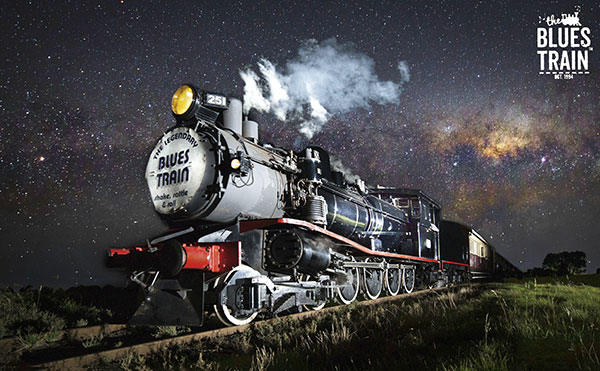 ---

Monday Jan 27, 2020:
All Aboard!
- Anthea 'Jewels' featured guest on
Amanda Gresham's Rockin-the-Rails from New Orleans to Memphis!
Book now - Tickets here
https://www.eventbrite.com/e/amanda-greshams-rockin-the-rails-fai-new-orleans-to-ibc-memphis-tickets-77324217817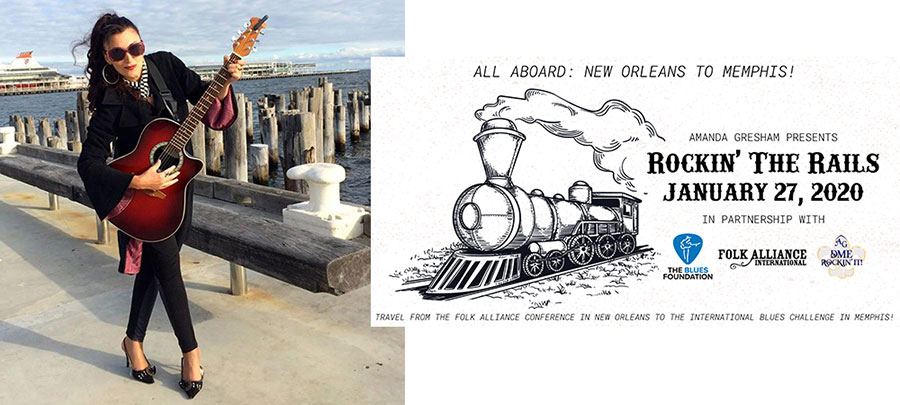 ---

Feb 15 & 17, 2020:
Jewels and band come to ADELAIDE FRINGE !
click on posters to enlarge them
---
PAST SHOWS
Oct 4, 2019:
Pearl Janis Joplin Show @ The Caravan Club
On The 50th Anniversary year of "Woodstock" and on the 49th Anniversary of Janis Joplin's passing October 4th, we take great pleasure to present, in memory of these two 'Brilliant Acts' Together For The First Time In Australia.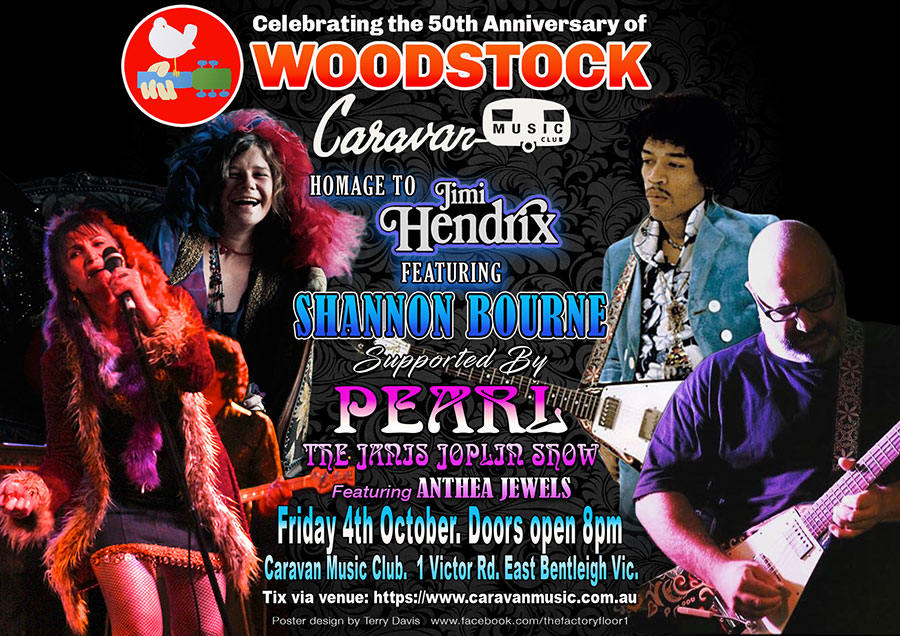 'Pearl – The Australian Janis Joplin Show' has been performing between hiatus' since 1993. Lead singer / writer Anthea, aka Jewels, needed more research on Janis, her influence and empowering human spirit saw her travelling to San Fransisco at the invitation of Janis's long time guitarist Sam Andrews, and co -founder of Big Brother and The Holding Company, whose First Album "Cheap Thrills" shot to Number One on the American charts. Anthea 'Jewels' was invited to sit in with Sam's band, and members of Big Brother and Holding Co. Kozmic Blues and Full Tilt Boogie Bands, for Four Shows around the Bay Area. She had the fortunate opportunity to meet and interview some of Janis's longtime musicians, friends and family, including an interview with her sister Laura. Sam played an integral part in the development of Janis as a singer. Anthea 'Jewels's show continues to surprise - With audience testimonials attesting -they were 'left feeling we'd attended a Janis Joplin concert"

And with the critically acclaimed guitarist/songwriter Shannon Bourne, former sideman to the late Chris Wilson, and guitarist with Checkerboard Lounge, the MBAS winners flying out to Memphis in January 2020 to represent Australia in the International Blues Challenge. Shannon has recorded with Russell Morris, played with Vanessa Amorosi, Joe Camilleri and The Black Sorrows. He has supported Tony Joe White, Richard Thompson and Bob Brozman amongst the internationals. He is a much sought after session musician. He is delighted to be playing the music of one of his all time Guitar heroes in "Jimi Hendrix." It will be a re – living of "Woodstock" now in it's 50th Year Anniversary, where both these artists performed.


July 27th 2019

Pearl the Janis Joplin Show @
Eddies Band Room Moorabbin
So if MICK JAGGER hadn't been in Australia filming Ned Kelly, the Stones would surely have performed at Woodstock with Janis.
This is what it would have been like!

SATURDAY JULY 27, 8pm @
Eddies Bandroom -
Celebrating Woodstock's 50th Anniversary -
with songs of the Rolling Stones performed by the fabulous
*Emotional Rescue*

and all your favourite hits from
*Pearl the Ultimate Janis Joplin Show* -
$20 Tix at the Door -
For reserved seating phone the venue on: (03) 9532 2775.
Join the fun, sing-a-long and dance to your favourites:

Start me up!, Miss you, Brown Sugar, Honky Tonk Woman, and Piece of my Heart, Bobby McGee, Cry Baby, Ball+Chain, Mercedes Benz.. etc..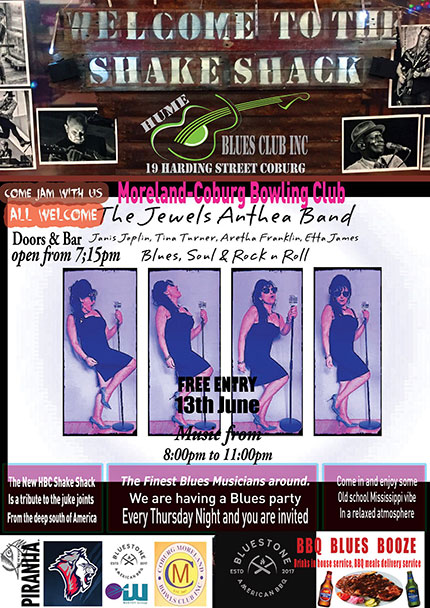 June 22nd 2019 - Pearl the Janis Joplin show at Memo Music Hall St Kilda Headlining w/ Unlocking The Doors show (Sydney)

June 16th 2019 - AJB @ Mr BoogieMan Bar with support Al's Garage

June 13th 2019 - AJB @ Hume Blues Club Thursday Jam headline

June 2nd 2019 - Anthea Solo @ 30th Anniversary 3zzz ethnic radio

June 1st 2019 - Anthea Solo @ Harmony Alliance Birthday Morocco Soup Bar Brunswick

May 27th 2019 - AJB @ Sauselito Cruise Club Blue Monday Jam San Francisco

May 23rd 2019 - AJB @ Ogden after Dark, New Orleans

April 29th 2019 - AJB @ Maori Chief Hotel, Sth Melbourne

April 16th 2019 - AJB @ MBAS Melbourne Blues Association Society

April 12th 2019 - AJB @ The Green Room, West Geelong

March 23rd 2019 - Pearl Janis Joplin Show, St Andrews Hotel

March 20th 2019 - AJB @ Maori Chief Hotel, Sth Melbourne

February 23rd and 24th Anthea solo + AJB @ Lonsdale Street Festival

January 19th 2019 - AJB + Pearl Janis Joplin show @ Musicland Fawkner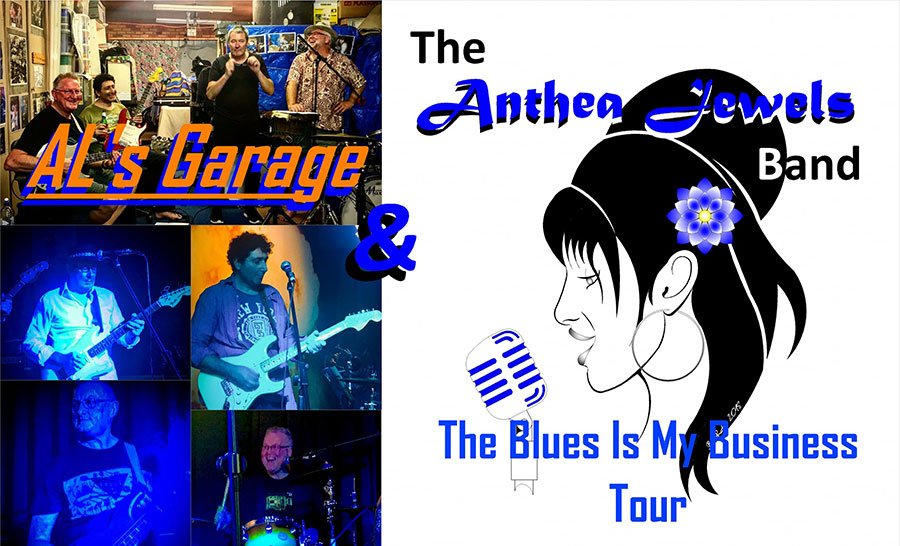 ---
ARCHIVE OF SHOWS
- click for info on shows Anthea did in the past ...

2014-2018 shows / 2013 / 2012 / 2011 / 2010 / 2009 / 2008 highlights include - Anthea travels to NY, and Arnold Zable book launch, Sea of Many Returns, at Monstalvat, with special guest Michael Teo / 2007 / 2006 highlights included Costas Tsicaderis Memorial CD Launch and Concert and performances at Antipodes Festival. / 2005 highlights of 2005 included multiple performances/workshops at Darebin Music Feast, Saloni M's Shades of Love, the National Folk Festival in Canberra, and the Cygnet Folk Festival in Tasmania. / 2004 highlights of 2004 included Anthea's Diary (NOMINATED for BEST PERFORMANCE at Fringe2003) performed at Antipodes Festival, Arnold Zable's The Fig Tree at the National Folk Festival (WINNING BEST FOLK CD RELEASE for the Sound Screen Awards), and WINNER of "MOST INSPIRING BOB DYLAN SONG" - Anthea, Irine Vela and Achilles Yiangoulli performing "Blowin' in the Wind" in a traditional Greek version! /

Anthea's Diary
Mediterranean Dreaming
Drupadi's Revenge

2003
2002 / 2001 / 2000